For diesel engine genset battery starting
Diesel gensets use heavy-duty industrial diesel engine starter batteries for starting.
Microtex - The leading manufacturer of genset battery
Why Microtex are considered as leading
DG Battery Manufacturers?
German Designs - Made for Indian conditions
Microtex batteries are designed by Dr Wieland Rusch a leading battery scientist & inventor of the copper stretch metal submarine battery design.
Comparable to any leading international brands of batteries – our designs match with the best in the world.
Established in 1969, Microtex is known for its legendary quality
Microtex batteries are known the world over for its dependable & reliable battery performance
Unlike competitors, Microtex makes the complete battery & all its components in house
Microtex produces in house, the specially designed lead alloys, lead oxides, grid castings, pasted plates, injection-moulded containers, multi-tubular gauntlets (PT Bags), PVC separators and produces the complete battery using state of the art industry standard battery making machinery.
What is a Genset battery? Which battery is used in DG set?
Designed by Dr Wieland Rusch of Germany – Manufactured with precision and pride in India, we make the complete Genset batteries and all its components in house ensuring a high level of quality without having to depend on outside vendors.
What are diesel generator batteries?
What kind of battery do I need for my generator?
Generators have become ubiquitous in our everyday life & necessity in every business sector, be it hospitals, banks, offices, remote locations & residential apartments.
Generators require a high cranking current. Microtex DG batteries are capable of multiple cranks in excess of its requirement due to excellent capacity. Manufactured using state-of-the-art machines, with special calcium-tin alloys, it comes with a reliable performance & is maintenance-free.
Available in the complete most popular capacities 12v 90Ah to 12v 200Ah. Microtex is India's leading Genset battery manufacturer.
A diesel generator needs to be cranked instantly when the power fails. Most generators located remotely have a built-in automatic mains failure & need to be automatically started immediately. The Genset needs a reliable starter battery to provide the high currents required for cranking the diesel engine. Genset batteries are built differently with a special chemical formulation in the active materials to provide for superior cranking currents to provide for a fail safe starting of the diesel engine.
With a Microtex Genset battery, you get:
Trouble-free performance
Consistent cranking currents
Exceeds required number of cranks
Excellent reserve capacity
Superior sustained cranking current
Reduced water topping-up needs
Faster charge acceptance with nano-carbons!
High power efficiency – recovers from PSoC quickly
Microtex DG battery suppliers
Microtex offers the complete range of Diesel Genset batteries in radial plates technology, meeting IS 7372 standards
Microtex have been manufacturing & exporting batteries from 1977.
52 years of manufacturing experience puts our DG batteries as one of the top 10 Genset battery manufacturers. Designed for deep discharge performance, it is manufactured with special lead calcium alloys, requiring very very less water topping-up. A boon for the generator maintenance team! Available in the complete range from 12V 90Ah to 200Ah meeting stringent international specifications.
Microtex Genset battery is made from completely formed plates; & not green plates, formed after assembly.
This is to eliminate any chance of unformed active material in the electrodes.
With Microtex DGStart Diesel Genset batteries, you get:
Trouble-free performance
Highly reduced water topping-up needs, makes you feel it is a waterless battery!
Faster charge acceptance with nano-carbons!
High power efficiency – performs through the fairway!
Longer discharge period – heavy-duty, coupled with deep-cycle capabilities
Long-life – better return on investment
The TRUTH about how To Choose a Dependable Genset Battery...
even if You Have Been Told All Genset Batteries Are Plus Or Minus The Same Thing!
At Microtex we believe our customers must get the best Genset battery performance & life consistently. To this end, we leave no stone un-turned to ensure that you get a superior Genset battery built with great care & passion.
What sets our DG batteries apart from the rest?
Available in the complete internationally approved dimensions and fits most diesel gensets globally
High charge retention & ability to perform well in PSoC conditions (partial state of charge)
Special lid design makes it spill resistant

Designer Calcium-tin lead alloys ensures the battery requires top-up once in 9 months under standard operating conditions
Excellent starting capability with higher cranking current power to weight ratio
Self-discharge: Approx 2-15% per month depending on storage temperature conditions
Recovery after deep discharge: Good

Operational temperature: -20°C to 45°C, recommended 10°C to 35°C, short time 45°C to 55°C

Microtex radial grid technology with an alloy of lead, tin, and calcium specifically formulated for use with Microtex NanoPlus Paste with Carbon Technology. The grid formulation provides outstanding structural adhesion between NanoPlus Active Material Paste and the grid frame.

Thicker gravity casted grids ensure reduced corrosion, resulting in enhanced battery performance, longer life, reducing maintenance costs and downtime.
Made in India with German Technology
DG Heavy-duty Battery Terminal Connectors designed for the rated capacity without causing terminal melting or connector melting (common failure mode during service)
High-quality hardened lead alloys used in terminals

Trouble-free battery performance throughout its life

German Design: With balanced active materials delivers Genset battery capacity that meets international specifications

Durability: Robust heavy-duty construction, thicker grids, coupled with higher cranking performance

Price: A realistic, and competitive Genset battery price

Delivery: immediate

After-sales: A fully committed, PAN India customer care service is available a phone call away to solve any Genset battery maintenance issue quickly and efficiently
DG battery full form – Diesel Generator starter battery
If you need Genset battery price, send us an inquiry, now.
Microtex DG Battery Specifications
Genset Battery Specifications
Battery model
Capacity @ C 20 Rate
Maximum Over all Dimensions(mm)
Nominal
Charging Current (Amps)
CCA at (-)18 deg C as Per
Length 
Width
Height
Filled Weight (Kg)
IEC
SAE
DG12F90R
90
305
174
222
24.8
5.5
576
720
DG12F90L
90
305
174
222
24.8
5.5
576
720
DG12F105L
105
410
176
230
29.6
6.5
660
825
DG12F150R
150
508
223
257
49
9.0
640
785
DG12F180R
180
521
277
270
61
13.0
830
1050
DG12F200R
200
521
277
270
65
14.0
910
1150
How to calculate battery capacity for DG set? Battery selection chart for Gensets
Genset Battery Specific Gravity
Standards
ISO certifications
What is in the package?
AMC - after sales service
How to order your battery?
Video
Industry-leading European Battery Experts work with us
The best experts from the European battery, industry assist in the design of Microtex DGStart Genset battery & Processes to European Standards – Making us the preferred Genset Battery Suppliers in India
Microtex have been manufacturing & exporting batteries from 1977!
Established as mfrs of PVC Battery Separators & PT Bags
Mr A Govindan our Founder & first generation entrepreneur, establishes Microtex pioneering the manufacture of battery separators & Tubular Bags which were import substitutes at the time. He obtained a patent for the Pluri Tubular Bags in 1975  
Started exporting Traction Batteries to USSR
Not many companies in the world have the rich experience of manufacturing & exporting traction batteries from 1977. Microtex have supplied over 4500 traction batteries a year during the period
Approved for supply of 2V batteries for Telecom
Started supplies of 2V flooded LMLA batteries to the state owned P&T
Approved for supply to Indian Railways
Batteries for rolling stock applications & stationary batteries for signaling applications.
launched INtelliBATT 12v TT inverter batteries
Highly successful Microtex 12V flooded batteries for the huge inverter battery markets
Started manufacture of VRLA Battery & TSEC approved
Microtex establishes manufacture of VRLA batteries for various applications. Obtained TSEC approvals for VRLA batteries from 2V 200Ah to 2V 5000Ah in a very short time. Supplies to BSNL, Idea, Airtel, Indus Towers, Huawei, Bharti infratel, Viom, etc
Dr Rusch, leading battery scientist joins Microtex
Dr Wieland Rusch, battery expert from Germany & inventor of copper stretch metal submarine batteries, joins Microtex to upgrade & bring to world class designs for the complete range of batteries including traction battery & developed the complete range of OPzS & OPzV Gel battery. Microtex was the first company to launch Gel batteries in India.
Started production of OPzS & OPzV battery
Microtex started supplies of 2V OPzS Batteries to Nuclear facilities in India & exported Gel batteries for various applications including telecom, solar energy storage 
Dr McDonagh joins Microtex as CTO
Dr Michael McDonagh with his rich manufacturing experience in various leading battery companies, established strong process controls in Microtex
Microtex is legendary for its high quality batteries & reputed in the battery industry for its good & ethical business practices. Microtex manufacturing plant is environment friendly, involves employees & ensures their welfare is first. Microtex is probably one of the few companies worldwide to manufacture in house, the entire battery from the lead alloys, battery containers, the grid castings, plate manufacture, assembly & testing of batteries to world class standards. 
Why choose Microtex DG Batteries?
Technical information & unique characteristics
with more benefits for you
Unique features & benefits of Microtex Genset Batteries
Special Patented alloys for ULM
Ultra Low Maintenance characteristics. Microtex uses Calcium calcium tin lead alloys to ensure water consumption is minimum. Reducing the need for frequent water topping up. Feels like a water less battery!
Radial Grid design
Microtex offers a unique radial grid technology. The radial grids delivers instantaneously the current generated due to the electro chemical reaction at the active materials site via the radial grids to the terminals. It is established that radial grids technology have better performance by up to 8%
99.985% Purity Lead
Every lot of High purity of lead, is tested in-house for purity with Spark Emission Spectrophotometer. Ensures very long life battery performance. Presence of impurities like, Ferrous, Zinc, Manganese, Nickel, Cadmium, etc harm the battery. If untested it can harm the battery causing ealry failures.
Only formed plates used
The positive & negative electrodes are completely tank formed for complete conversion, washed in a 6 tank process with air agitation, and dried before assembly. Formation process is like giving a genetic code to the life of a battery.
Nano-Carbon Paste formula
Microtex special paste formula incorporating nano-carbon additives with graphite ensures quick recharge due to higher charge acceptance rates. This gives it superior high-rate power C5 power ratings & minimizes charging time.
Amazing 127-points quality check
Our batteries go through 127 check points before the battery reaches you. Our stringent ISO systems & process controls ensure that you get a trustworthy, reliable & dependable battery. Resulting in increased uptime with higher productivity. Highest cyclic endurance & best in class gravimetric energy density.
Here is the perfect solution if you want
trouble-free Diesel Genset battery performance
What is the cost of Genset battery?
Experience shows that 90% of batteries last only 1 to 2 years.
Don't let that happen! Choose long-lasting deep-cycle batteries from Microtex. Dependable lead acid battery capacity so you can get the complete performance of over 3 years. Your return on investment in Microtex DG batteries is assured with the high performance & long life!
How long do DG batteries last?
Special designer lead alloys, with super additives, calcium-calcium tin, ensure a really long life for your Microtex DGStart Genset battery. In addition, we add nucleating agents to ensure the lead electrodes do not corrode for a long time, ensuring very long life.
Microtex DGStart Genset Batteries
How much does a genset battery cost?
All logos belong to the respective companies & Microtex is not associated with the brands
Microtex Reputation. Highly demanding customer base
OEM suppliers to manufacturers
leading user manufacturing industries
Indian Railways
Oil companies
Nuclear Power Corporation of India
Exported globally
Established in 1969
Exporting Batteries to 43 countries since 1977!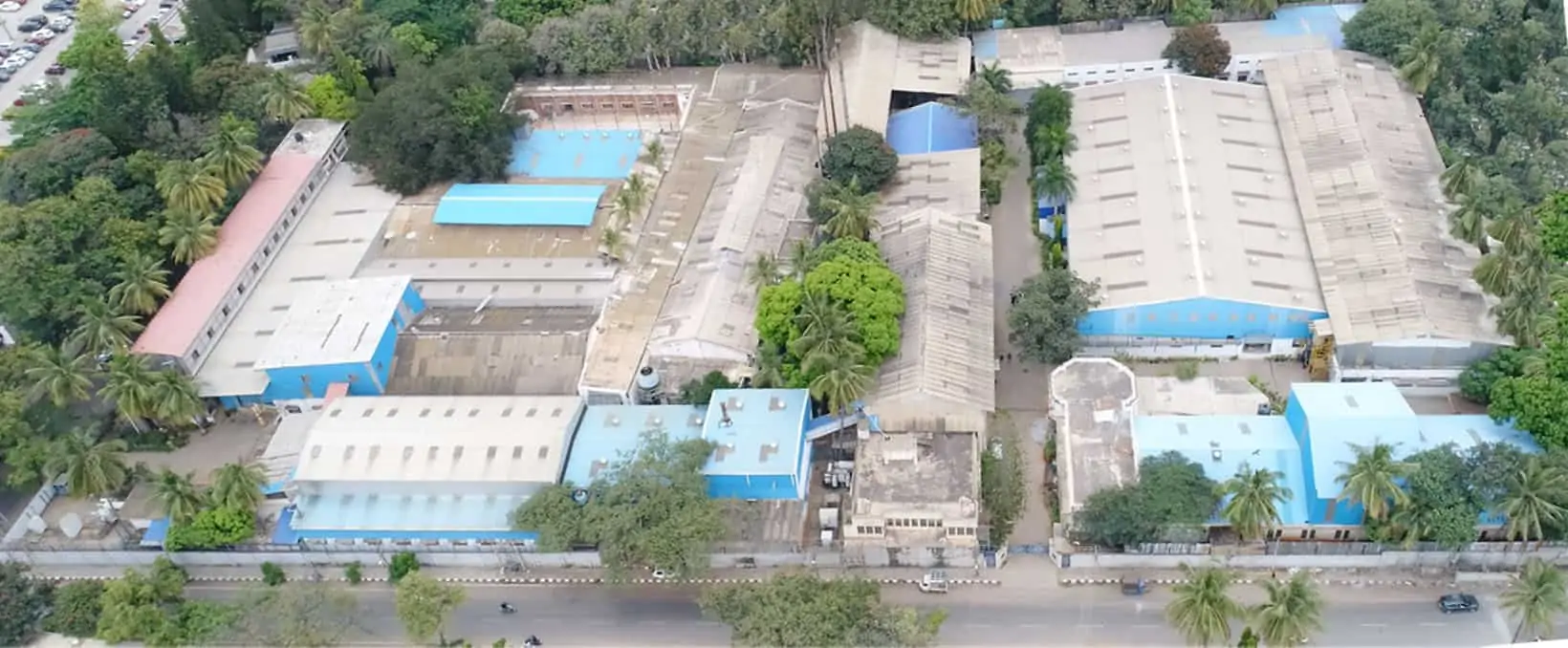 Battery manufacturing plant in India
What Microtex customers experience
"This is to certify that Microtex Traction battery types 36v 756Ah supplied by you in the years 2012 & 2018 are working in good condition and performance is satisfactory. Both batteries are fixed in Crown reach trucks. Microtex provides good service support."
"You have an amazing factory and warm workplace and culture! Keep it up!."
"This is to certify that we have received 5000Ah VRLA cells of Microtex Energy Pvt Ltd on 27-7-2016 and are installed in our exchange at Rajendra Nagar Bareilly. These cells are working satisfactorily and the performance is very good/ excellent.."
Related Battery Blog Articles
Battery Mistakes All Genset Battery Owners Need To Avoid!
Do not mix new batteries with old batteries
Genset Battery reconditioning: often reconditioning an old DG battery can become quite a costly affair if you keep replacing weak batteries one by one; even the new battery will drain out rapidly as the old batteries tend to draw more out of the new one. 
Genset replacement batteries: It is best to have an expert from the company visit you to have a thorough inspection of the DG batteries after a complete charge, compare the cell voltage, specific gravity to decide the state of charge & whether in needs to be replaced at all.
Avoid any sort of additives or desulfation methods
How to recondition DG batteries? DG Batteries are electro-chemical devices. All chemicals have a half-life period beyond which regeneration with chemical additives or desulfators for batteries have little effect if any temporary. 
Genset Battery Lifespan: The normal mode of failure of Diesel Genset batteries is usually due to grid corrosion if the lead alloys are not designed properly. Desulfators cannot repair corroded grids.