Microtex deep cycle Tubular Batteries
Whether you need them for a resort, hotel, airport, golf course or another application, you can depend on Microtex to supply high-quality golf cart batteries.
- with powerful tubular plates
Microtex best golf cart batteries
German Designs - Made for Indian conditions
Microtex batteries are designed by Dr Wieland Rusch a leading battery scientist & inventor of the copper stretch metal submarine battery design.
Comparable to any leading international brands of batteries – our designs match with the best in the world.
Established in 1969, Microtex is known for its legendary quality
Microtex batteries are known the world over for its dependable & reliable battery performance
Unlike competitors, Microtex makes the complete battery & all its components in house
Microtex produces in house, the specially designed lead alloys, lead oxides, grid castings, pasted plates, injection-moulded containers, multi-tubular gauntlets (PT Bags), PVC separators and produces the complete battery using state of the art industry standard battery making machinery.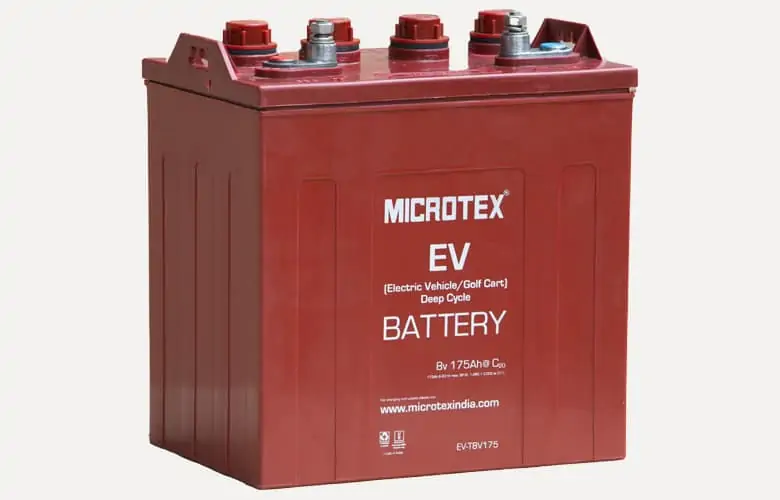 How long do golf cart battery last?
The term electric golf cart battery covers a multitude of applications, from lighting an RV or tent during a camping holiday to powering a club car golf cart buggy for a couple of 18-hole games per day. The applications are diverse but the requirements for the cart battery are very similar. In all cases, golf cart battery needs to be designed as a deep cycle battery & are subjected to deep discharge cycles, often daily.
The purpose of a 6v golf cart battery is simply to provide the necessary power and energy for hobbies, sports, holidays and any activity or pursuit for pleasure rather than work or subsistence. Clearly this is a big area with many types of activity which need power. The requirement for battery-powered vehicles such as electric cart buggies, electric canal boats and barges, RV camper homes or tent lighting all have the same basic operating pattern.
How many types of golf cart battery are available? Which golf cart battery is best?
Flat plate flooded lead-acid battery (Cost-effective)
Tubular Plate flooded lead-acid battery (best option for deep cycling; with outstanding performance; long life)
AGM Battery: Absorbent Glass Mat (AGM) VRLA Sealed Maintenance-Free Battery (Pros: Not much maintenance required; Cons: can have shorter life)
Gel Battery (Flat Plate) Often mistaken for Tubular battery; Less maintenance; shorter life)
Tubular Gel VRLA Battery (Minimum maintenance; life could be better than AGM; costlier; life not as much as flooded Tubular)
lithium ion golf cart batteries (Quicker recharges, high capacity with lightweight; Very Expensive (don't forget to add the cost of Battery Management System) Prone to safety issues,  fire hazards
Some of our valuable customers
If you are looking to replace your fleet's golf cart battery, our Microtex cart battery offer the latest technology. They are specifically designed with the unique needs of businesses within the hospitality, golf clubs, golf cart manufacturers and golf cart industries' needs in mind. It is suitable for all internationally available for all carts like yamaha golf cart batteries, Club Car, EZGO golf cart batteries. (∗Disclaimer- Microtex is not associated with these brands in any way)
Designed by Dr Wieland Rusch of Germany – Manufactured with precision and pride in India, we make the complete Golf Cart Battery and all its components in house ensuring a high level of quality without having to depend on outside vendors.
Is a golf cart battery deep cycle?
Microtex offers the complete international range of Golf Cart Battery in tubular plates technology, meeting recognized international standards. Only tubular plate batteries can offer true deep cycle performance. Read all about tubular plate technology in this link.
Microtex have been manufacturing & exporting semi-traction & traction batteries from 1977. 50 years of manufacturing experience puts our Best Golf cart Battery as one of the top 10 Golf cart Battery manufacturers. Designed for deep discharge performance, it is manufactured with special antimony alloys, requiring very less water topping-up. A boon for the golf cart fleet maintenance team! Available in the complete international range in 6v golf cart battery, 8v golf cart battery & 12v golf cart battery capacities ranging from 140Ah to 240Ah meeting stringent international specifications. Ready stocks of 48 volt golf cart batteries & 36 volt golf cart batteries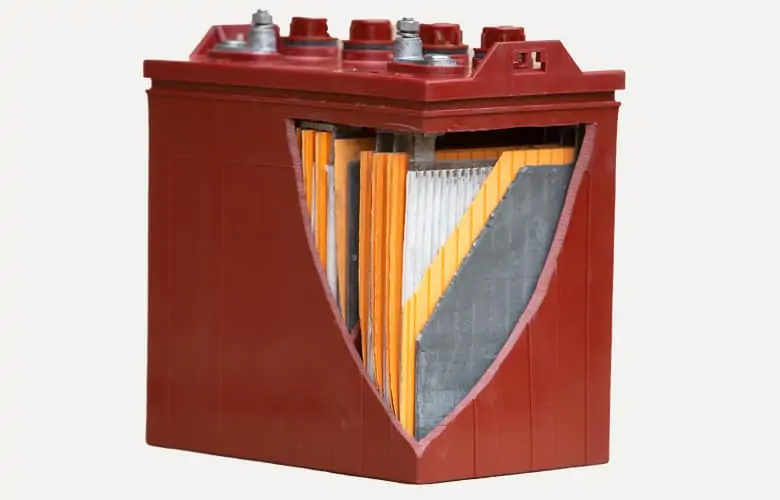 Microtex Golf Cart battery is made from completely formed plates; & not green plates, formed after assembly.
This is to eliminate any chance of unformed active material in the electrodes.
With Microtex *club car golf cart batteries, you get:
Trouble-free performance
Reduced water topping-up needs, makes you feel it is a waterless battery!
Faster charge acceptance with nano-carbons!
High power efficiency – performs through the fairway!
Longer discharge period – heavy-duty, coupled with deep-cycle capabilities
Long-life – better return on investment
(*Disclaimer- Microtex is not associated with this brand in any way)
The TRUTH about how To Choose a Dependable Golf cart Battery...
even if You Have Been Told All Golf cart Battery Are Plus Or Minus The Same Thing!
At Microtex we believe our customers must get the best Golf Cart battery performance & life consistently. To this end, we leave no stone un-turned to ensure that you get a superior battery built with great care & passion.
What sets our Golf Cart Battery apart from the rest?
Available in the complete internationally approved dimensions and fits most golf carts globally
Operational Life: >1500 cycles operation @25°C 60% DoD
Reduced Maintenance requirements: due to the very low antimony design with selenium as grain refiners, the need to top-up frequently is vastly reduced
IEC 60 254-1 cycles: >1500
Self-discharge: Approx 2% per month at 25°C
Recovery after deep discharge: Very good

Operational temperature: -20°C to 45°C, recommended 10°C to 35°C, short time 45°C to 55°C

Microtex grid technology is an alloy of lead, tin, and antimony specifically formulated for use with Microtex Nano Plus Paste with Carbon Technology. The grid formulation provides outstanding structural adhesion between Nano Plus Paste and the grid frame.

Thick high pressure die casted grids at an incredible 150 bar pressure, creates a robust spine grid with reduced corrosion, resulting in enhanced battery performance, longer life, reducing maintenance costs and downtime.
Made in India with German Technology
Golf Cart Battery Terminal Connectors designed for the rated capacity without causing terminal melting or connector melting (common failure mode during service)
High-quality hardened lead alloys used in terminals & connectors, also with brass inserts
Trouble-free battery performance throughout its 5 year expected life

Designer Low antimony-tin-selenium lead alloys ensure the need for frequent water topping up is substantially reduced – a blessing for the Golf cart fleet maintenance

A dedicated support team for customer service to help you with the Golf Cart battery replacement

Microtex Golf Cart Battery are supplied only with woven tubular bags we do not use nonwovens

German Design: With balanced active materials delivers Golf Cart battery capacity that meets international specifications

Durability: Robust heavy-duty construction, thicker spines, coupled with deep-discharge performance

Price: A realistic, and competitive Golf Cart battery price

Delivery: fastest 21 days assured on time delivery, every time; Guaranteed

After-sales: A fully committed, PAN India customer care service is available a phone call away to solve any Golf Cart battery maintenance issue quickly and efficiently
Do you need a Golf Cart battery replacement?
Send us an inquiry, now.
Microtex Golf Cart Battery Specifications
Golf Cart Battery Specifications
Microtex Caddy Golf Cart Battery meet stringent International Standards and meets electrical performance to comply with:
IS 5154 (Part 1)2013
IEC 60254-1:2005
IEC 254-2
EN 60 254-2
Our labs are equipped with  state-of-the-art high-quality life-cycle testers from world-class suppliers Bitrode and Digatron to ensure our batteries stand meet the required electrical parameters to the test of time.
Golf Cart Battery sizes & Golf Cart Battery Weights
ISO certifications
What is in the package?
AMC - after sales service
How to order your battery?
Video
Industry-leading European Battery Experts work with us
The best experts from the European battery, industry assist in the design of Microtex Golf Cart battery & Processes to European Standards – Making our electric Golf Cart battery globally accepted! 
Microtex have been manufacturing & exporting traction batteries from 1977!
Established as mfrs of PVC Battery Separators & PT Bags
Mr A Govindan our Founder & first generation entrepreneur, establishes Microtex pioneering the manufacture of battery separators & Tubular Bags which were import substitutes at the time. He obtained a patent for the Pluri Tubular Bags in 1975  
Started exporting Traction Batteries to USSR
Not many companies in the world have the rich experience of manufacturing & exporting traction batteries from 1977. Microtex have supplied over 4500 traction batteries a year during the period
Approved for supply of 2V batteries for Telecom
Started supplies of 2V flooded LMLA batteries to the state owned P&T
Approved for supply to Indian Railways
Batteries for rolling stock applications & stationary batteries for signaling applications.
launched INtelliBATT 12v TT inverter batteries
Highly successful Microtex 12V flooded batteries for the huge inverter battery markets
Started manufacture of VRLA Battery & TSEC approved
Microtex establishes manufacture of VRLA batteries for various applications. Obtained TSEC approvals for VRLA batteries from 2V 200Ah to 2V 5000Ah in a very short time. Supplies to BSNL, Idea, Airtel, Indus Towers, Huawei, Bharti infratel, Viom, etc
Dr Rusch, leading battery scientist joins Microtex
Dr Wieland Rusch, battery expert from Germany & inventor of copper stretch metal submarine batteries, joins Microtex to upgrade & bring to world class designs for the complete range of batteries including traction battery & developed the complete range of OPzS & OPzV Gel battery. Microtex was the first company to launch Gel batteries in India.
Started production of OPzS & OPzV battery
Microtex started supplies of 2V OPzS Batteries to Nuclear facilities in India & exported Gel batteries for various applications including telecom, solar energy storage 
Dr McDonagh joins Microtex as CTO
Dr Michael McDonagh with his rich manufacturing experience in various leading battery companies, established strong process controls in Microtex
Microtex is legendary for its high quality batteries & reputed in the battery industry for its good & ethical business practices. Microtex manufacturing plant is environment friendly, involves employees & ensures their welfare is first. Microtex is probably one of the few companies worldwide to manufacture in house, the entire battery from the lead alloys, battery containers, the grid castings, plate manufacture, assembly & testing of batteries to world class standards. 
Why choose a Microtex Golf Cart Battery?
Technical information & unique characteristics
with more benefits for you
Special Patented alloys for ULM
Ultra Low Maintenance characteristics. Microtex uses very low antimony selenium tin lead alloys to ensure water consumption is minimum. Reducing the need for frequent water topping up. Feels like a water less battery!
Woven Pluri-Tubular Bags
Microtex only uses the higher quality woven PT Bags (NOT Nonwoven like in teabags). Made from high-tenacity, multi-strand, multi-filament polyester yarns treated with acrylic resins for high acid-resistance & oxidation resistance. The plate will not rupture during service!
Incredible 150 Bar Rusch Spine Grid
The spine grids for the tubular plate electrodes are cast on ultra-modern pressure die casting machines. Lead is compacted densely into the spines under these high pressures. Keeps the heavy duty grids corrosion-free
99.985% Purity Lead
Every lot of High purity of lead, is tested in-house for purity with Spark Emission Spectrophotometer. Ensures very long life battery performance. Presence of impurities like, Ferrous, Zinc, Manganese, Nickel, Cadmium, etc harm the battery. If untested it can harm the battery causing ealry failures.
Nano-Carbon Paste formula
Microtex special paste formula incorporating nano-carbon additives with graphite ensures quick recharge due to higher charge acceptance rates. This gives it superior high-rate power C5 power ratings & minimizes charging time.
Amazing 127-points quality check
Our batteries go through 127 check points before the battery reaches you. Our stringent ISO systems & process controls ensure that you get a trustworthy, reliable & dependable battery. Resulting in increased uptime with higher productivity. Highest cyclic endurance & best in class gravimetric energy density.
Here is the perfect solution if you want
trouble-free Golf Cart battery performance
What is the cost of Golf Cart battery?
Experience shows that 90% of batteries last only 1 to 2 years.
Don't let that happen! Choose long-lasting deep-cycle batteries from Microtex. Dependable lead acid battery capacity so you can get the complete performance of over 3 years. Your return on investment in Microtex Golf Cart Battery ensures the long term cost is way lower.
How long do Golf cart batteries last?
Special designer lead alloys, with super additives, tin, low-antimony, arsenic, ensuring a really long life for your Microtex Caddy™ Golf Cart battery. In addition, we add nucleating agents like selenium,  sulfur & copper to ensure the lead electrodes do not corrode for a long time, ensuring a very long life. The addition of nucleating agents gives the grids a fine-grained structure with good corrosion resistance as otherwise, the coarse dendritic structure will be prone to hot cracking and porosity.
Microtex Caddy Golf Cart Battery
Golf cart Battery in Airports
Golf Cart Battery in resorts
Electric Golf carts on the course
True Deep cycle tubular battery for golf carts
Deep cycle Golf Cart battery
All logos belong to the respective companies & Microtex is not associated with the brands
Microtex Reputation. Highly demanding customer base
OEM suppliers to manufacturers
leading user manufacturing industries
Indian Railways
Oil companies
Nuclear Power Corporation of India
Exported globally
Established in 1969
Exporting Traction Batteries to 43 countries since 1977!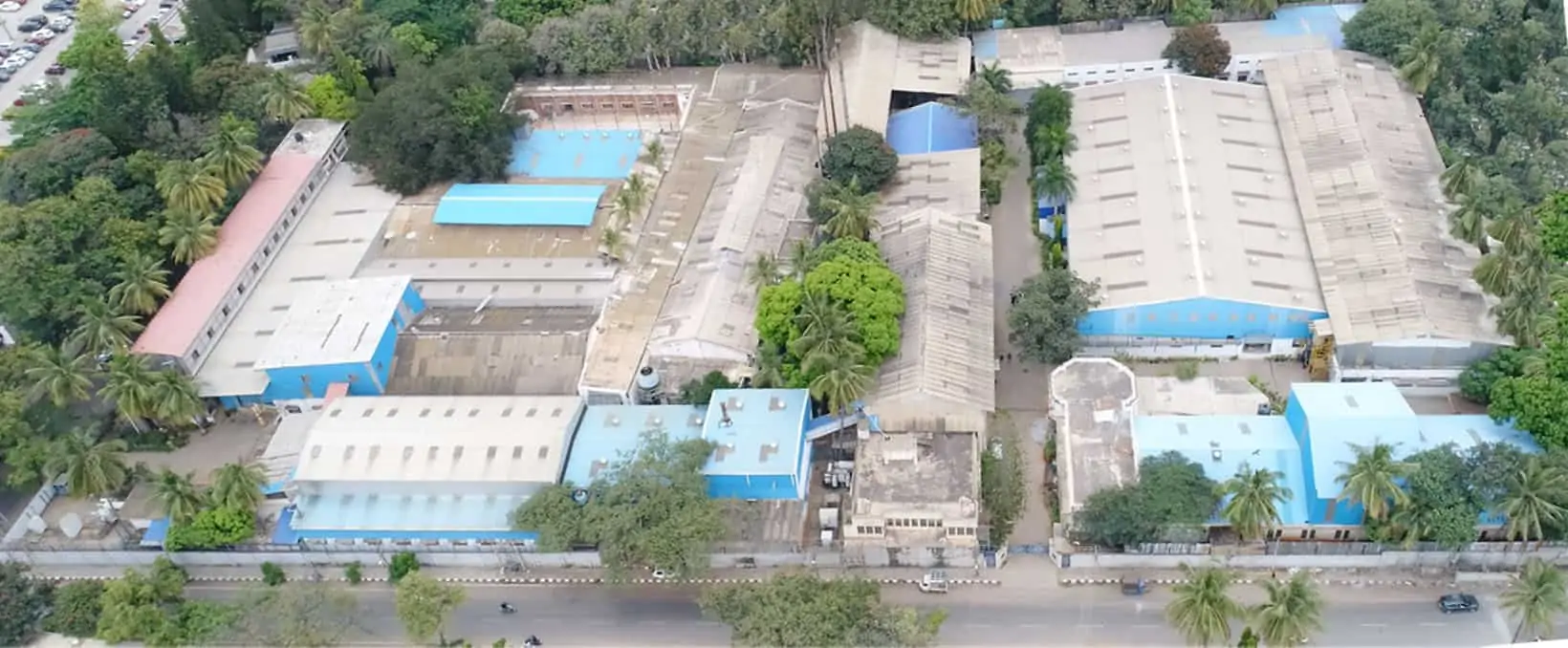 Battery manufacturing plant in India
What Microtex customers experience
"This is to certify that Microtex Traction battery types 36v 756Ah supplied by you in the years 2012 & 2018 are working in good condition and performance is satisfactory. Both batteries are fixed in Crown reach trucks. Microtex provides good service support."
"You have an amazing factory and warm workplace and culture! Keep it up!."
"This is to certify that we have received 5000Ah VRLA cells of Microtex Energy Pvt Ltd on 27-7-2016 and are installed in our exchange at Rajendra Nagar Bareilly. These cells are working satisfactorily and the performance is very good/ excellent.."
Related Battery Blog Articles
Battery Mistakes All Golf Cart Battery Owners Need To Avoid!
Do not mix new batteries with old batteries
Used golf cart batteries reconditioning: often reconditioning an old battery can become quite a costly affair if you keep replacing dead batteries one by one; even the new battery will drain out rapidly as the old batteries tend to draw more out of the new one. 
Golf Cart replacement batteries: It is best to have an expert from the company visit you to have a thorough inspection of the Golf Cart battery after a complete charge, compare the cell voltage, specific gravity to decide the state of charge & whether in needs to be replaced at all.
Avoid any sort of additives or desulfation methods
How to recondition Golf Cart Battery? Batteries are electro-chemical devices. All chemicals have a half-life period beyond which regeneration with chemical additives or desulfators for batteries have little effect if any temporary. 
The normal mode of failure of Golf Cart battery is usually due to grid corrosion if the lead alloys are not designed properly. Desulfators cannot repair corroded grids.
Best size battery cable for golf cart, how to select the gauge of battery cable based on V & Ah?
According to standard practice, an insulated one square mm copper cable can carry a DC current of 3 to 4 amps between 0 and 2000 volts at 60 to 90°C without overheating.  AC currents of 11 to 14 amperes can be carried by the same cable. Since we are discussing golf carts and batteries, the former statement of 3 to 4 A per sq. mm is applicable. The question about cable size cannot be answered straight away. One should know about battery capacity and the electric motor ratings.
Taking a specific case of 200 Ah capacity at 5 hour-rated battery and assuming that the run time for this battery is 5 hours, the DC motor may draw a current of 40 amperes. So, the cable should be 40/3 = 13.3 square mm or near about that value, depending on the availability. The nearest available cable is 16 sq. mm. 
Now about the voltage of the battery: If the voltage of the battery is assumed to be 48 V, the wattage will be 48 V x 40 A = 1920 W @ 2 kW. Until the current is not altered, this 16 sq. mm (5 AWG) cable is sufficient for any voltage of the battery.
Does golf cart battery repair liquid work? Liquid rejuvenation additives. Does golf cart battery repair liquid work?
Except for approved water like demineralized water, no other liquid should be added to the battery. Such additions nullify the warranty.
Right from the year 1895, several additives to revive dead batteries and prevent sulphation have been claimed by several people. These solutions will contain sulphates of sodium or magnesium. They did not have any beneficial effects. Epsom is also one among them.  Epsom is nothing but magnesium sulphate.
See the following for more details
Wade, E.J., Secondary Batteries, Electrician Printing and Publishing Company, London, 1902, page 355 et seq.
Vinal. G.W, Storage Batteries, John Wiley, (1st Ed. 1924 ) fourth edition 1954, page 155 et seq.
How to remove golf cart battery acid from concrete?
A five per cent solution of washing soda (sodium carbonate) may be used to neutralize the acid.  Immediately, the space should be flooded with tap water to remove any traces of acid.
How to check the golf cart battery water level?
Water is a misnomer, here.  The proper term is electrolyte or acid.
Normally the electrolyte level will be 10 to 15 mm above the top of the elements inside the cell.
Use a 6 mm diameter glass tube (25 mm height), graduated in one end in terms of 5 mm each division.
Insert the graduated end into the cell vent hole so that it just touches the top of the separator. Now close the other end with a finger. If you remove the tube from the electrolyte without removing the finger, you can see some acid has come up into the tube to a certain height, which indicates the level of the acid above the separator or element.
How to clean golf cart batteries terminals?
Before beginning to clean the battery terminals, switch off all the loads connected to the battery. Take out the removable plastic hoods covering the terminal. Loosen the nuts connecting the cable to the terminal with the help of proper spanners. Do not use cutting pliers for this purpose.
Use a soft-bristled brush to clean the area with a little water to remove any corrosion products or accumulated dust.  Clean with a wet cloth (Do not use a dry cloth). Allow to dry and apply a thin coating of white Vaseline (petroleum jelly) around the terminals and the cable end. Replace the washers, cable and the nuts properly and tighten with a wrench to the recommended torque.    Replace the removable plastic hood. Now the job is done.
How to test a golf cart battery charger?
An electric golf cart's battery is the most important component. The user faces a lot of problems if it is not operating properly.  
Make sure the charger has a nameplate. Find out the DC voltage and current output.
Do not worry if the nameplate is not available. A digital multimeter or voltmeter should be connected to the two ends of the charger cable or charger handle.
Make sure the cable is faultless. There shouldn't be any damage on it.
Make sure the AC and DC fuses are in good condition. Replace faulty ones if necessary.
Turn on the charger and measure the output voltage with a voltmeter.
As long as it shows the value on the nameplate or more, it's okay.
Measure the open-circuit voltage (OCV) of the battery. Now, connect the charger to the battery. Switch on the charger. Measure the voltage of the battery. If it goes on increasing, the charger is charging the battery.
Now, with the help of a suitable clamp meter, measure the DC current output in one cable. If it shows some value, it is OK. To be correct, the DC current value at the beginning of charging a fully discharged battery should be the same as in the nameplate. If not, the charger is not working.
How to test a golf cart battery?
Testing a golf cart battery may take some time. There are three tests available
Quick test
5 h-rate test and
20 h-rate test
Test equipment required:
Digital Multimeter
Syringe type large hydrometer
Digital Clamp meter
0 to 110ºC mercury-in-glass thermometer
High-current Load tester
Automatic capacity tester or DC Resistor with an ammeter
Cables and clamps
Battery charger
Testing of a battery
Before testing a battery, it should be ensured that it is in a fully charged condition. Specific gravity readings will indicate the state of charge (SOC).
Table 1. Relationship between the State of charge of a lead-acid battery and specific gravity values
| | |
| --- | --- |
| SOC (per cent) | Specific gravity value (at 25 to 27 ºC) |
| 100 (Fully charged) | 1.280 |
| 90 | 1.260 |
| 80 | 1.240 |
| 70 | 1.220 |
| 60 | 1.200 |
| 50 | 1.170 |
| 40 | 1.150 |
| 30 | 1.125 |
| 20 | 1.100 |
| 10 (Fully discharged) | 1.075 |
Hence, if the specific gravity is lower than 1.280, the battery needs charging before being tested. Charge the battery at C10 ampere rate until the charging voltage shows 8.25 V for a   6 V battery (2.75 V per cell). The specific gravity value should reach 1.280 ± 0.010.
The battery should neither be too hot nor too cold. Give a rest period of 2 to12 hours or until the battery electrolyte temperature (measured in the central cell) attains that of the ambience temperature (ideal 20 to 30ºC).
How to quickly test a new golf cart battery?
Connect the battery to a high-current load tester, making sure that the switch is in the off position. For a 200 Ah20 battery, set the current at 500 A and discharge it until the battery terminal voltage reading shows a value of 6 V. Also note the voltage at 30 seconds, which should be about 9 V. The duration to reach 6 V should be about 5 to 6 minutes. If these conditions are satisfied, The battery can be assumed to be in good condition. This holds good for a new battery.
5-hour or 20-hour rate capacity test:
After ensuring that the battery is in a fully charged condition, (taking a 200Ah battery as an example)
it is discharged at a current of I20 = 200/20 = 10 amperes for a 20-h rate capacity test,
If the 5-hour rate current is required, use the relationship
C5 = C20 * 0.80.
Therefore, 5 hour rate discharge current is calculated as given below:
C5 = 200 Ah*0.8 = 160 Ah 
I5 = 160/5 = 32.0 A.
Make use of an automatic capacity tester to make the job easier. Set the required current and the end of discharge voltage. The discharge is terminated when the voltage reaches 10.5 V for a 12 V  battery (1.75 V per cell).
Take hourly readings of specific gravity, temperature and terminal voltage and record them as given below:
Table 2 . Log sheet for Capacity test of a battery
Time

Terminal voltage  (V)

Sp gr

Temperature

(ºC)

Remarks

Battery No. 1

Battery No. 2

Battery No. 3

Battery No. 4

 

 

 

 

 

 

 

 

 

 

 

 

 

 

 

 

 

 

 

 

 

 

 

 

 

 

 

 

 

 

 

 

 

 

 

 

 

 

 

 
Arrive at the capacity by multiplying the discharge current and the duration of discharge till the end voltage.
Example 32 A for 5 hours 15 minutes

32 * 5.25 = 168 Ah.
If the initial temperature is 27 ± 2º C, no need to add any correction.
If the temperature is far away from this value, add 0.60 % per degree Celsius if the temperature is less than 27ºC and deduct 0.60 % per degree Celsius if the temperature is more than 27ºC [IS:1651].
Example: Capacity obtained = 168 Ah at 32ºC.
Hence 5 degree * 0.6 % = 3 % less.
Therefore the capacity at 27 ºC   = 168 – (168*0.03)
                                                            = 168- 5.0 = 163 Ah at 27ºC.
In case an automatic capacity tester cannot be afforded, a simple discharge circuit, given beside, can be used
What causes a golf cart battery to explode?
What causes golf cart battery explosion?
Conventional or flooded batteries produce a huge amount of hydrogen and oxygen gases towards the end of a charge and they are vented out through vent plugs. But, in VR batteries, a negligible amount of hydrogen gas is produced and the oxygen gas produced is converted to water through the "oxygen cycle".
These gases are explosive under certain circumstances. So it is advisable that items such as sparks, flames, burning cigarettes and other ignition sources may be kept away from the battery charging room surroundings.
Therefore the battery charging room should be well ventilated, with openings in the walls opposite each other (see below for calculations as per IEC 62485-3:2014, Clause 6.2.2 )
Without knowing the safety precautions no one should work near a battery either in a vehicle or on a bench. The operator should be very thorough with the procedures to be followed if he charges or tests the battery. It is very essential to follow the manufacturer's instructions when any equipment such as a battery or tester is used.
The main cause of the explosion
The main cause of an explosion in or near or inside a battery is the creation of a "Spark". A spark can cause an explosion if the concentration of hydrogen gas in the battery charging area is about 2.5 to 4.0 % by volume. The lower limit for an explosive mixture of hydrogen in air is 4.1%, but, for safety reasons hydrogen should not exceed 2%. The upper limit is 74%. A heavy explosion occurs with violence when the mixture contains 2 parts of hydrogen to 1 of oxygen (composition of water). This condition will prevail when a battery is overcharged with vent plugs tightly screwed to the vent hole.
A spark may be created when there is a loose or bad contact in the charging circuit or when removing a clip from the battery terminal or when an operator puts on a light or fan switch while the batteries are being charged.
When connecting a battery to the appliance or disconnecting it from the load, charging should be switched off to guard against a possible explosion.
A corroded terminal inside a cell may also cause an explosion when only a small metallic contact remains after a long service life of the battery and when a heavy current is drawn from the battery. Also, improperly cast small parts with invisible cracks may create such a situation.
Static sparks also produce explosions. Sparks are likely to occur when the humidity in the atmosphere is less than 60%. A person walking on a woollen rug or on an insulating floor material, moving leather belts on a motor etc., may create a static spark. Therefore, battery attendants are instructed to ground themselves by touching a grounded metal part before working on a battery.
Shorting of terminals of a battery can create a spark and when the hydrogen concentration is above 4%. Ventilation is a must for a big battery room. Hydrogen, being lighter than air, accumulates in the upper part of the room than near the floor.
Dusting by 'cloth duster' or cleaning by dry cloth (particularly synthetic fibre textile) must be avoided, as they will generate static electricity which may cause an explosion under certain conditions.
What causes the golf cart battery terminal to melt?
Improper cable sizing. DC cables can carry 3 to 4 amperes per square mm. Hence, if the motor is 4 kW (5.3 hp; 1 hp = 750 W) and the battery is 48 V, then the approximate current will be 4000 W/48 V = 83 amperes. Therefore the cable should be 83/3 = 28 square mm thick. The nearest available DC cable is 35 sq mm thick.
If the motor is 3 kW (4.0 hp) and the battery is 48 V, then the approximate current will be 3000 W/48 V = 62.5 amperes. Therefore the cable should be 63/3 = 21 square mm thick. The nearest available DC cable is 25 sq mm thick.
If thinner cables are used, the heating effect will soon damage the cables. Moreover, an improperly placed washer will create high resistance, resulting in excessive heating of the connection and terminal, and may lead to the terminal heating up and the plastic container melting down The end near the battery terminal will get exposed and along with the terminal and other exposed metal parts (like battery hold downs, nuts and washers), the cable will also get corroded due to the acid mist spray from vent holes during charging, if the vent holes are kept open. 
During charging, the vent plugs must be kept loosely over the vent holes and should not be screwed down. If screwed down tightly, the gases may accumulate inside, leading to an unexpected explosion.
The heat will also affect the terminal. The cumulative effect will damage the terminal post leading to damage or melting down.
The action of overfilling with water while topping up before starting a charge will lead to the acid flowing out of the vent holes, trickling down to the edge of the battery tray, resulting in the corroded tray and ultimately reaching the floor of the golf cart. The gases generated during the charge occupy some space in the liquid electrolyte and so the volume will increase, pushing the excess water/acid to come out.
In order to avoid this, water should be added (topped up) to your batteries only after they are fully charged.
Loose contact between the terminal and the cable connection will also result in heating the cable and hence the connected battery part or terminal
A third reason is that the motor of your golf cart has a bad starter. It must be drawing excessive current through the cable or its solenoid must have become short-circuited.
Loose or dirty connections
With repeated use, the connections of the battery terminals would have become loose, resulting in arcing. In some cases, frequent use might have caused dust and dirt to get accumulated on them. There are also instances where both incidents would have taken place. This results in overheating and eventually melting of the terminals.
If it is a loose connection that is the problem, set the connection right by tightening it up immediately. Alternatively, if you notice dust or dirt on the terminals, wipe it off with a damp cloth and clean the terminals. You can also use a soft brush for dusting and cleaning.